10 Things for A Perfect Wedding Morning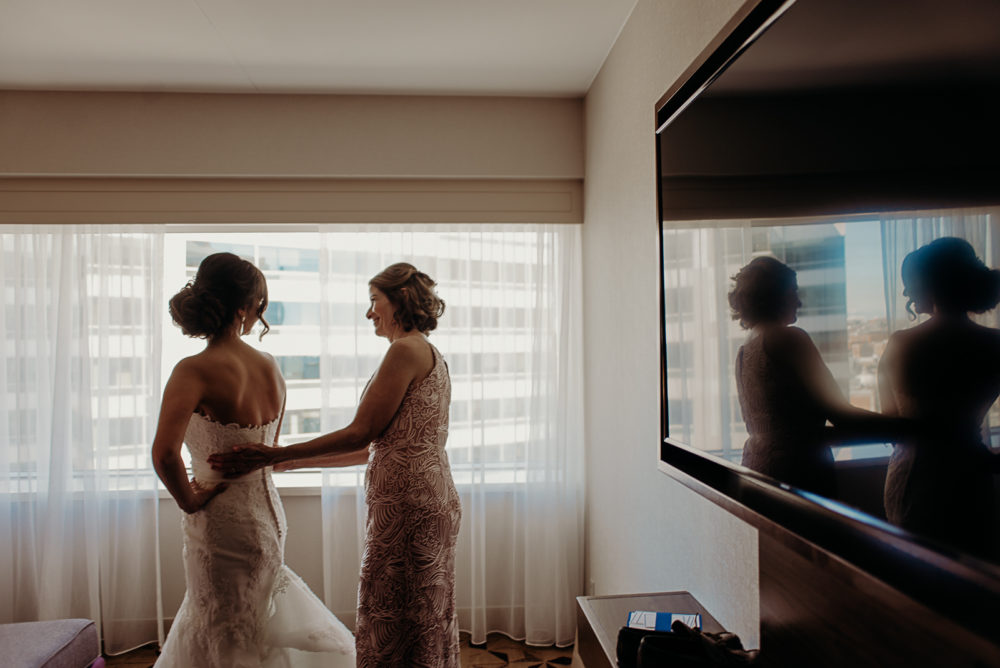 10 Things for A Perfect Wedding Morning
Having a good wedding or elopement day morning is all about mindset, but it doesn't help to have a few essentials in case things arise.  
I have found a few helpful items over the years that really help you start your day smoothly, and put them into this list for a perfect wedding morning.
So put on some of your favorite tunes, have your morning coffee ( or mimosa ) and find a way to make your morning the most enjoyable because you are about to have a freaking fantastic day, I am sure of it. 
Getting Ready Robe or Pajamas
A lot of people have already hopped on the trend of getting ready with your favorite people and having matching robes or pajamas  which is wonderful, but hear your girl out.
This stunning beauty of a robe ( that you can buy here)
or for a simpler robe look here
The beauty of doing a more elaborate robe like this, is we can easily also do some stunning boudoir-ish getting ready photos of you looking like a glam gem in this while getting ready. 
Food for thought, and also just go buy this to feel like a movie star on your perfect wedding morning.
Back Up Shoes for Your Wedding Day
Make sure that on your wedding day you have some comfortable shoes, especially if your first pick are ones you have not broken in or are ones that you do not typically wear. 
The quickest way to be grumpy is to have sore and painful feet, we all already know this. 
So take a look at some options, whether that be fuzzy slippers in the morning, your typical kicks for trading out your heels or even just some flats to give your feet a break later. 
Also, although you can find these fantastic wedding flats at BHLDN you can also find them on Amazon here.
Wedding Day Deodorant
There are so many elements that go into your perfect wedding morning which you may not consider. 
 Such as you work so hard to get your dress on and feel good and spray your amazing spray of perfume that you picked out special for the day and then you put on your deodorant and realize it shows up more than you like and it fights your special perfume.
Let me introduce you to this lovely little bit of deodorant. You can easily buy here and have it straight to your door.  
It is super clean, and has no gross stuff, they have a long lasting odor eating soft scent that goes well with most perfumes and is soft so it doesn't combat your perfume. 
And you can order a sample 🙂 
You're welcome.
Wedding Day Bug Spray
Speaking of smells we don't want at our wedding — bug spray. 
Yet at some weddings it is so so needed.  If you're having a hiking elopement, or forest wedding, or it's just that season, you need to have bug spray. 
And I scoured hard and long and found this stinking gem here.
No chemical smell and is light and not oily, my favorite option for a bug spray on your wedding or elopement day. 
Speaking of good smells, check out some perfume recommendations here. 
Portable Mini Steamer
One of my top recommendations for my destination wedding and elopement brides is this little gem here. 
When packing up things and traveling, wrinkles just happen.  And many times that little squish on your dress or suit in the car was enough to add a real nice line through part of it. 
This little baby is easy to pack and bring along, and is great for the fragile fabrics and small sneaky parts of outfits that can wrinkle, so it is smooth sailing for the day. 
You see what I did there 😉
Wedding Day Sunscreen
Next up that is something you need to bring is sunscreen.  Because who wants to see themselves progressively become a lobster through their stunning gallery of wedding or elopement photos. 
After searching high and low I found this wonderful babe here. 
A stunning spray sunscreen that will keep you protected from those rays, be left powdery fresh since it is made to go over makeup as a setting spray, and no funky sent included. 
So let's hit up those tropical destination weddings already. 
To Go Mouthwash
Starting your day on a fresh step is always great.  And between the coffee and mimosas to get our gears rolling, sometimes we forget to pack that toothbrush. 
Step in these sweet pack of on the go mouth washes that will leave you completely refreshed and ready to go. 
Find it here 🙂
Wedding Day Emergency Kit
No perfect wedding day morning is complete without a sweet little emergency kit, especially this cute and fancy fella you can find
here
. 
This sweet little pack comes with 50 essentials that can help with most fashion, beauty, or personal blunder to come. 
Call it the security team for perfect wedding day mornings. 
Portable Charger
Now whether you are planning to set up your phone for a live stream of your elopement ceremony for family back home, or it is just to provide jams for the morning, it is never fun if it dies. 
This charger is even what i recommend to my travel couples as it is great in a pinch, has all the ports, and great charge. 
Make sure to snag it here so your perfect wedding morning never looses power. 
Need More Guidance in Planning?
Let's Chat About Your Day!
Have your wedding your way