In Home Sessions - Where the Heart Starts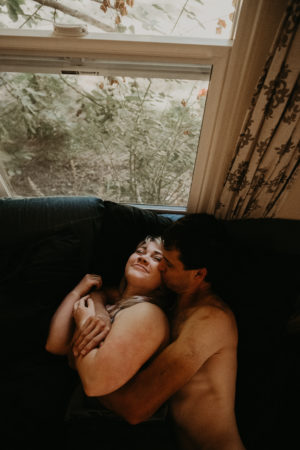 Home is 100 percent where the heart is, and especially for this couple. 
Sweet Megan and Derek have been clients of mine for their sweet Washington Greenhouse Elopement and are the dearest of friends of mine. 
And their little family has just gotten a beautiful new home and we just had to celebrate this chapter of their life with what became the most romantic in home session. 
And what in home session is complete without our favorite fluff balls
We wanted to show an ideal and wonderful day at home complete with Remmy, Apollo, and Charles. 
Their husky pup Remmy could not wait to be a part of all the photo fun, and quickly became a puppy party in the bedroom, which who doesn't want all the pup cuddles?
sound like your kind of photoshoot?
lets plan something!
In Home Sessions and Morning Coffee
Megan is actually the one who turned me on to Blue Beard Coffee in Tacoma, WA.
So of course we had to have some coffee in the morning 
I have to admit, I am in love with Megan's talent when it comes to home design.  She found this perfect oblong table for their breakfast nook, complete with vintage chairs and it really just fits the space so perfectly, I could photograph in that nook all day.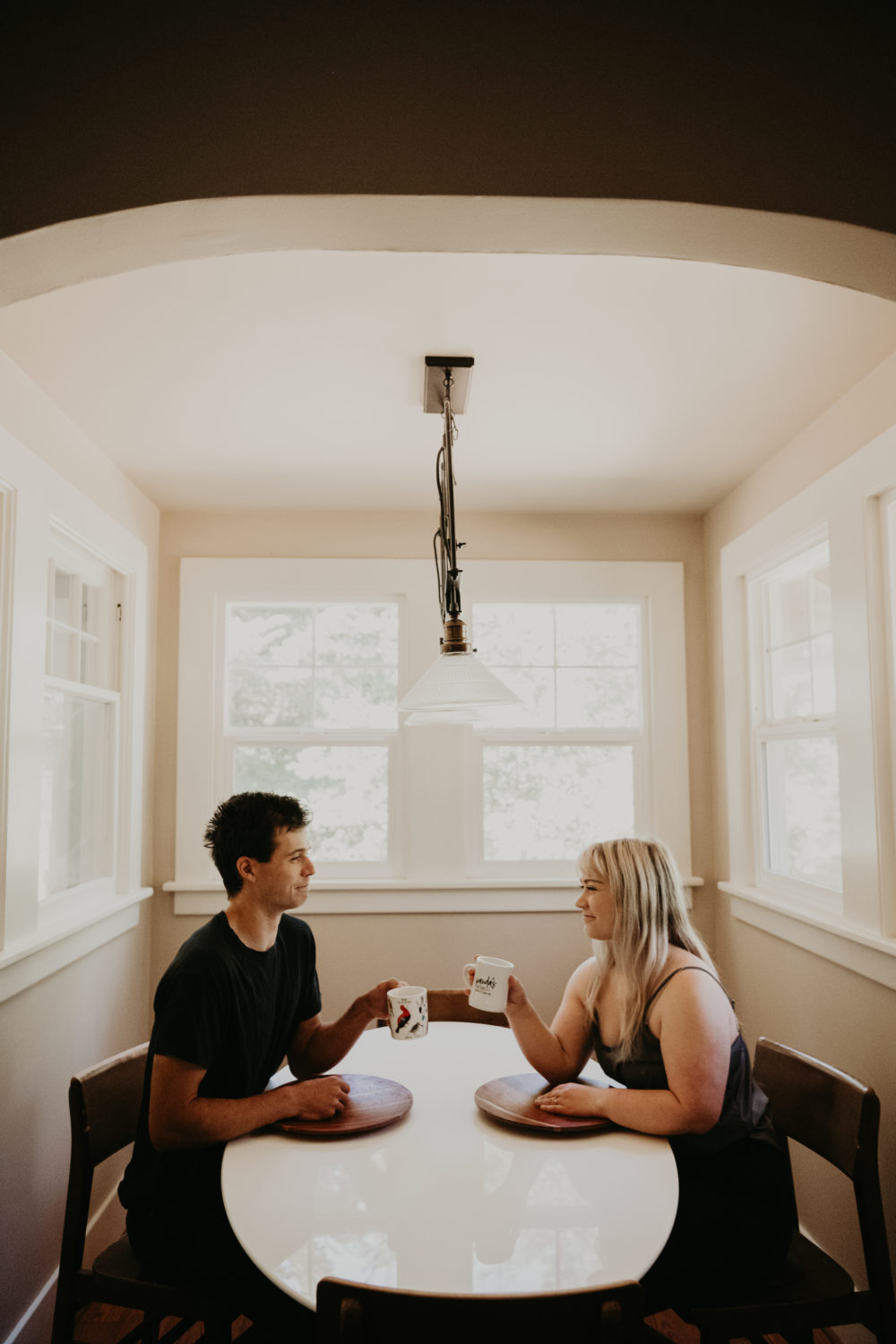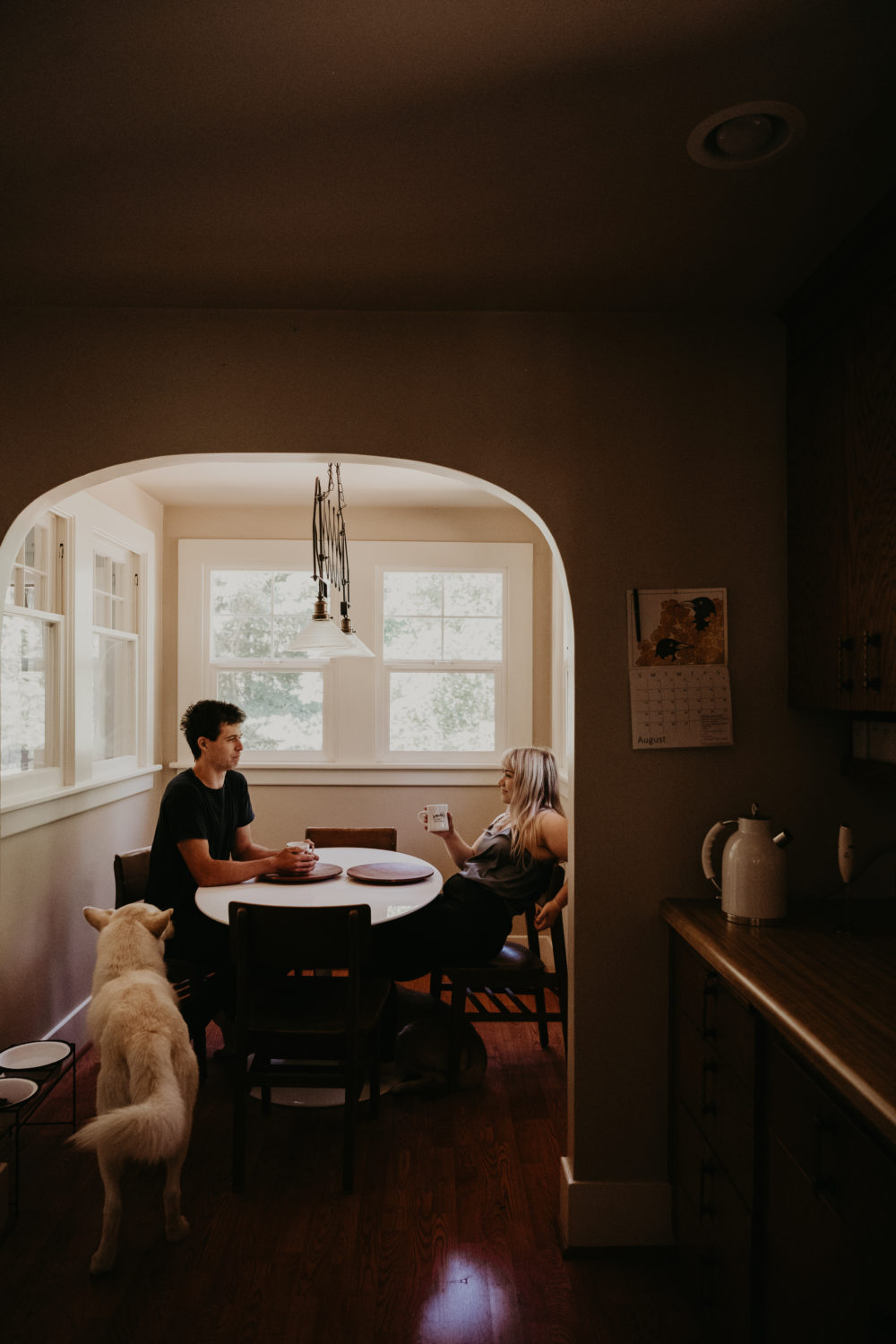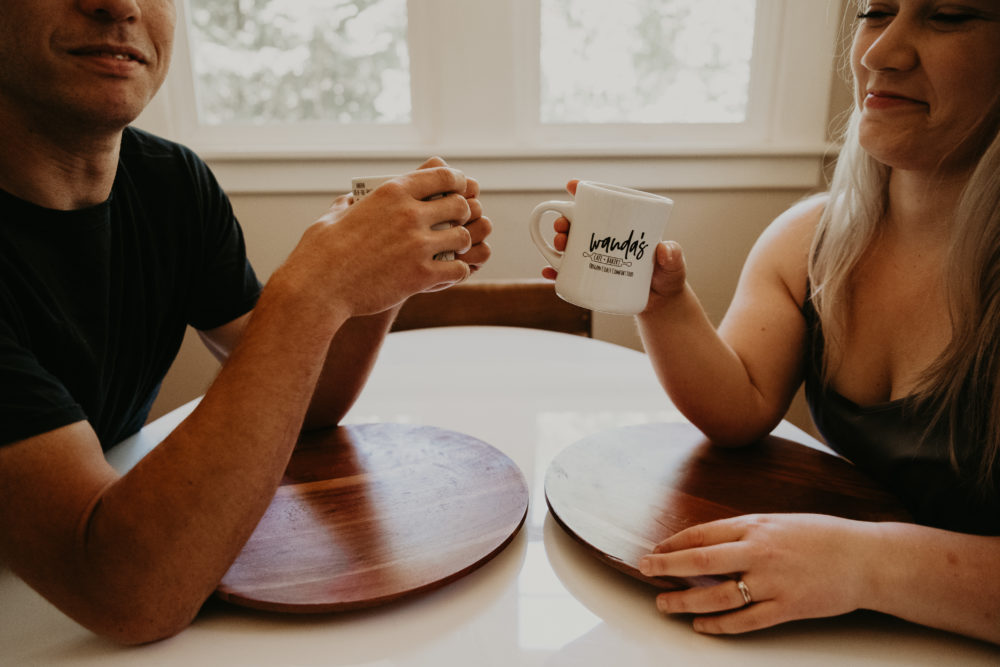 Cozy In Home Session Vibes
A lot of times when I suggest having an in home session, people hesitate because they don't feel like their home is perfect or pretty enough. 
But to me there is something to be said about capturing a chapter like this for a couple.  
For one this is their first home, they bought it last winter and are finally all settled although Megan likes to change designs often.  
It shows a chapter of growth and love, and where their family is at this point in time. 
If it grows or changes it something still to cherish and look back on. 
Maybe we are not where we thought we would be, or we have goals beyond where we are now. But that doesn't make this moment in time any less special to capture or to cherish. 
Capturing those everyday moments
that really make life so worth living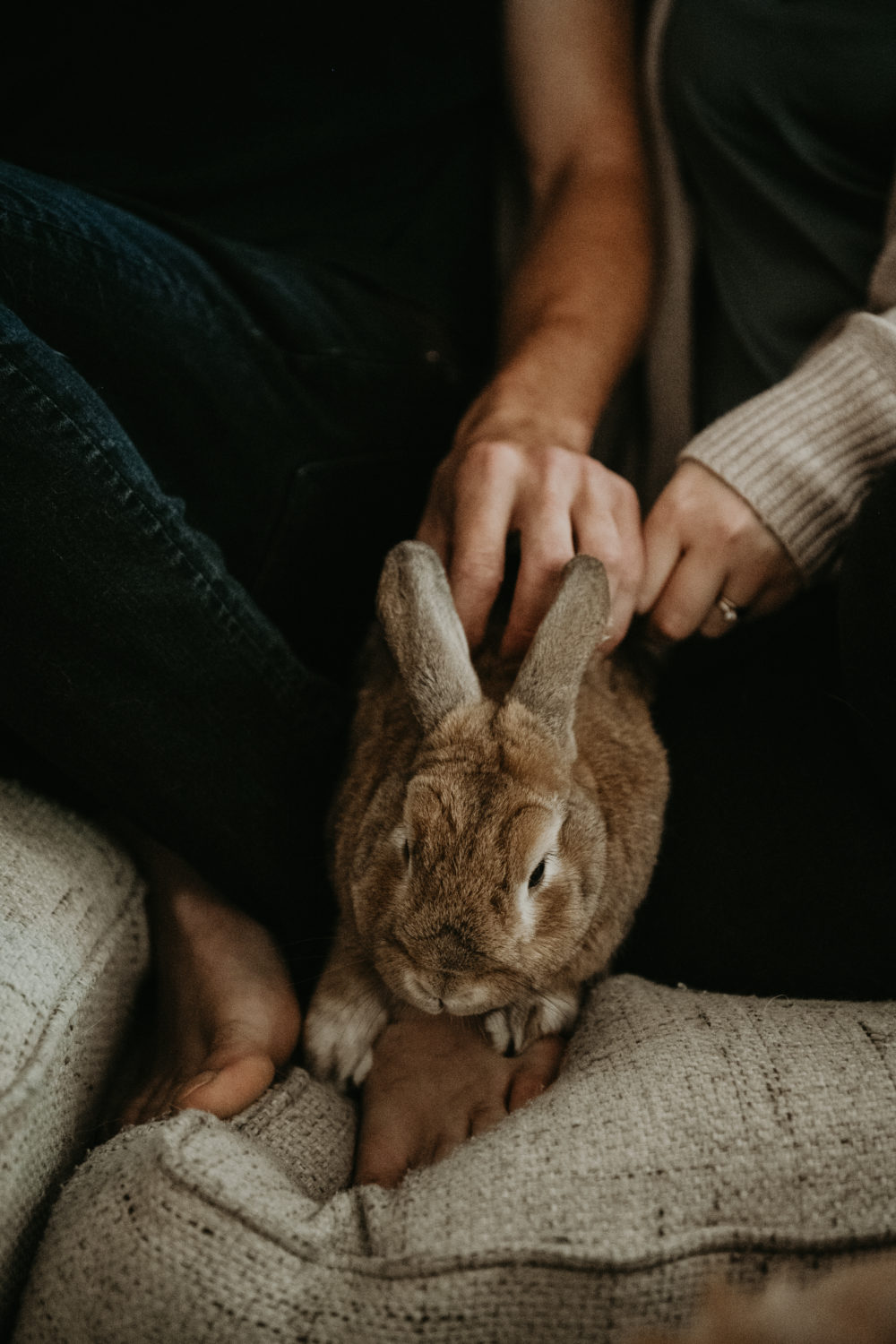 Oh and we cannot forget Charles. 
I never knew how sweet and cuddly bunnies could be until this sweet little fam. 
Charles even likes to hang out with the pups on the couch and they look out the window to observe the neighborhood daily. 
Let's dream up your in home session
I hope this session inspired you to look at your sweet family and moments in your day and dream about capturing memories like this. 
sound like your kind of photoshoot?
lets plan something!
Want More Engagement and Portrait Inspiration?
I Gotchu
 check out these gems