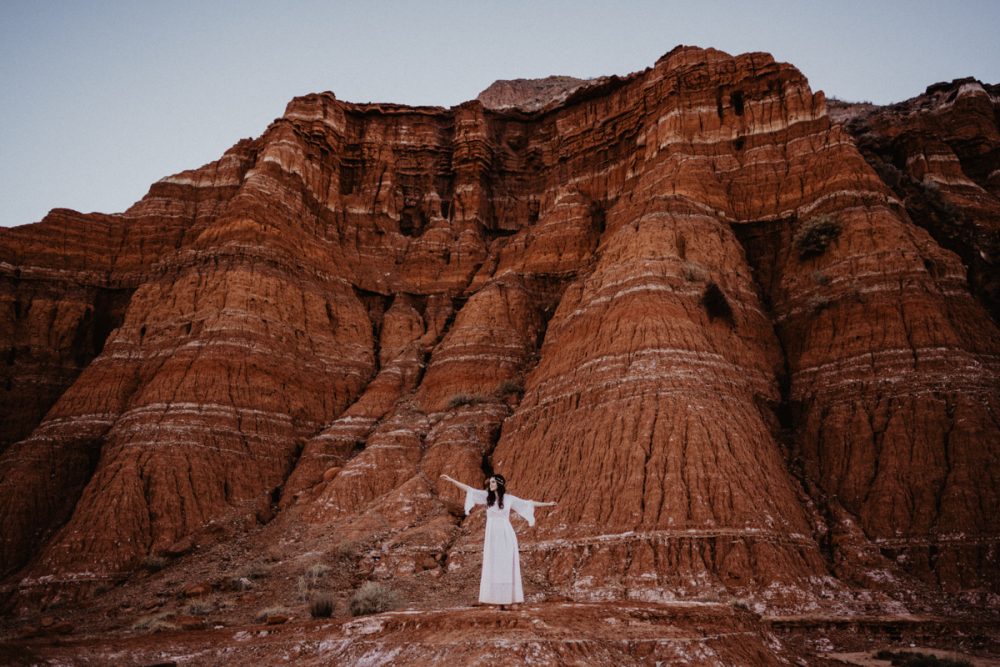 My top 5 places to elope in Texas
If you're reading this, chances are that you've decided to elope in Texas already. That's so awesome! Elopements have become my absolute favorite since you get to have your big day the way you want it. Want to have it at a glorious waterfall? No problem! Want to have it at a huge canyon and scream "I DO" and have it echo back at you with nobody else around? Let's do it! Or how about next to some huge cliffs and an amazing river rushing right next to you? Yeah, we can make that happen too!
Many of these places have a lot of different scenery where you can drive or hike to have a plethora of different photos all taken on the happiest day of your life! Well, at least it should be. That brings me to my reason for writing this. I have heard so many stories of people saying, "I wish I had eloped. It would have saved me so much stress and money" or other things like that. What an elopement really boils down to is allowing you to enjoy your day without the stresses of planning a huge ceremony, reception, and all the things that come with a big wedding.
Elopements used to have this negative feeling that you were going against your parent's wishes and having a second rate Elvis impersonator prompt you for your vows in a cheesy chapel with potpourri instead of flower petals, in…wait for it… Vegas. Come on, really? Times have changed so much.
Now, to elope means you can focus on what is really important—having your wedding day the way you want it! If you don't want your mom's cousin's former roommate to come, guess what? You don't have to invite them! Neat huh?!
Quick disclaimer: I have a million different spots where you can elope in Texas but I won't give them all away until we make things official so when you're ready let's chat!
With all my rambling out of the way, let's jump right in to my top places to elope in Texas!!!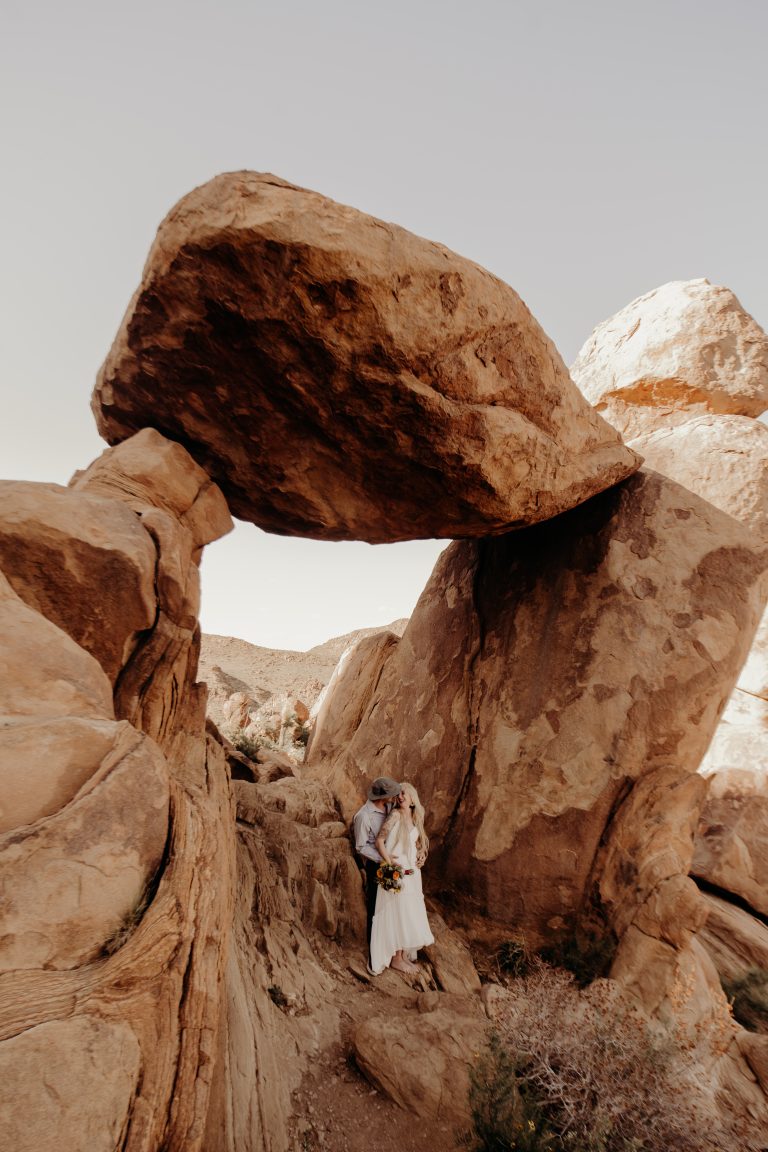 Let's get this party started with a big bang! Or rather a Big Bend. Sorry, I couldn't resist. If you are looking for the best places to elope in Texas, Big Bend National Park is a winner for many people. This is also one of the more popular places but it is a very large park. I've got some secret spots we can find to be away from everybody else.
To get to the park, the main entrance is easy to find. From Fort Stockton, head south on 385 and follow that road all the way to the park.
One of my favorite places inside the park is balanced rock. It is about a 2 mile long hike so be prepared for that. There is a beautiful valley near the end that will make for amazing portraits or a ceremony itself. Near the end, you hike up some rocks and get a fantastic view to the east.
The most popular spot in the park is definitely near the Rio Grande River, which borders Mexico. You are able to gaze at the beautiful shear cliffs that have been carved by the river and there's a short hike that will take you away from some of the crowds. Definitely worth the short trek.
The last place inside the park is in the very middle. It is called Chisos Basin. It is basically an oasis that looks like something out of a sci-fi film. There is a hotel there (https://www.chisosmountainslodge.com) and everything you'll need but you'll swear you were transported to another world. You have to see it to believe it.
Before you choose to go here, make sure to check out the park page for all relevant information about weather, road closures, facility closures, among many other things. https://www.nps.gov/bibe/index.htm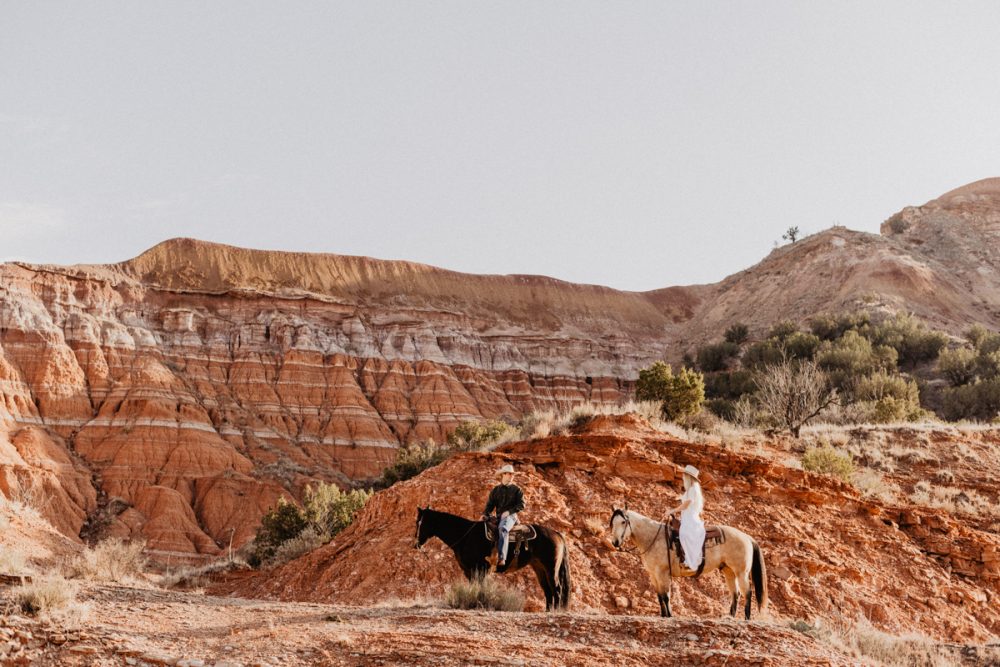 Palo Duro Canyon is another incredible location for when you decide to elope in Texas. There is a reason this beautiful location is called the "Grand Canyon of Texas"–it's so big that it is only rivaled by the Grand Canyon in Arizona. This place rocks! Man, I'm full of puns today. Anyway, let's talk about this place.
Here, you'll find some spectacular steep walls that plateau into gorgeous viewpoints, crazy looking hoodoos that you would not think you could find in this state, 30 miles of hiking trails and tons of spots to take some stellar elopement photos.
Palo Duro Canyon is about 25 miles south of Amarillo but you will never see it coming when you're driving there. It pops up out of nowhere and surprises you with it's grandeur and "how is this here" mentality. It is 120 miles long, 20 miles wide in some places, and up to 800 feet deep! The array of beautiful colors will make you swoon and want to spend as much time as possible there.
One of the most popular trails is the Lighthouse trail. It is a fairly difficult trail that is also very busy. The elevation gain is just over 500 feet but its the technical, stepping on/over rocks, and the heat that can get ya. The canyon floor can get to 120 degrees during some parts of the year so it's best to plan ahead so you're safe and…ya know…not die. This trail is nearly 6 miles long so if you want to have your elopement here, it would be best to plan a longer day.
The Juniper Ridge Trail is an easy but very rewarding trail that is not quite as busy as Lighthouse. It is also not nearly as long. At only 2 miles long total, this could be easily completed in an hour, even in a big dress! Plus there's a ton of spots for us to get some awesome photos.
When you decide to elope in Texas, you want to be somewhere special and this place has it all. The most popular thing to do here is to go horseback riding. Many trails are specifically only for horses. You can take guided tours offered by Old West Stables (https://www.oldweststables.com/) and have a very special time while I'm taking photos of you and you'll remember this forever!
Don't forget to visit the park website at https://tpwd.texas.gov/state-parks/palo-duro-canyon . You can also check the status of road conditions and park weather. Once you get to the park, you will also have to pay the entrance fees of $8 per adult.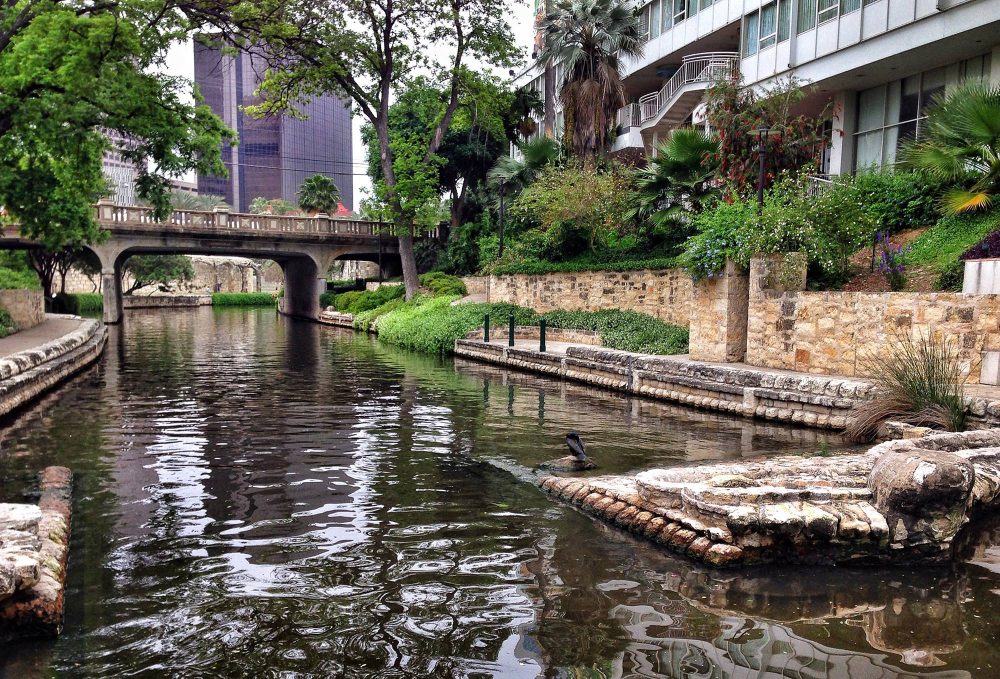 If you've been to San Antonio before, chances are that you've heard of this next spot. This is the River Walk! Put simply, this is a gorgeous stroll along the San Antonio River. The old Spanish architecture is all around you as you wind your way up or down the river. The detailed buildings, perfectly manicured greenery, and wonderful arched bridges make for perfect backdrops for your elopement or wedding photos.
This is a huge park (over 2000 acres!!!) so there are many spots to see. There are some amazing hotels (you have to at least check out the hotel emma https://www.thehotelemma.com/ It's an old brewery that is amazing!), great food like the Broiler House Restraunt or even the fantastic food court nearby that offers everything from the Asian-American "Best Quality Daughter" https://www.bestqualitydaughter.com/, the Peruvian food "Botika https://botikapearl.com/, French comfort food at Brasserie Mon Chou Chou https://www.brasseriemonchouchou.com/, or the Mexican street food at "Chilaquil" https://eatchilaquil.com/. There are tons of options, but the point is, you gotta go there!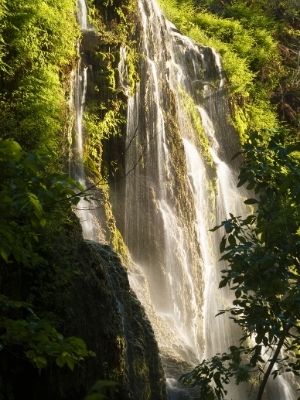 Do you love waterfalls? Ok, dumb question I know. Who doesn't love waterfalls? But who would have thought we would be talking about them in a best places to elope in Texas post? Wait until you see this fantasy-like place. I feel like I'm in a movie in Hawaii or something! This is Colorado Bend State Park.
The park itself is about 2 hours northwest of Austin and advanced reservations and entrance fees are required. https://tpwd.texas.gov/state-parks/colorado-bend.
One of the main attractions in the park is the 70ft tall Gorman Falls. This is the part where you feel like you've been transported to a tropical island. This is such a beautiful spot for your ceremony or any other part of your elopement day. This is a big park and there are other things to do but you have to make sure you see this spot.
There are also caves that you can go down into but you have to take a guided tour and advanced reservations are required. It is totally worth it though. I mean, the big open rock formations are so breath-taking that you wont be able to take the smile off your face.
There's a lot of other trails and I always use alltrails to check current conditions. https://www.alltrails.com/parks/us/texas/colorado-bend-state-park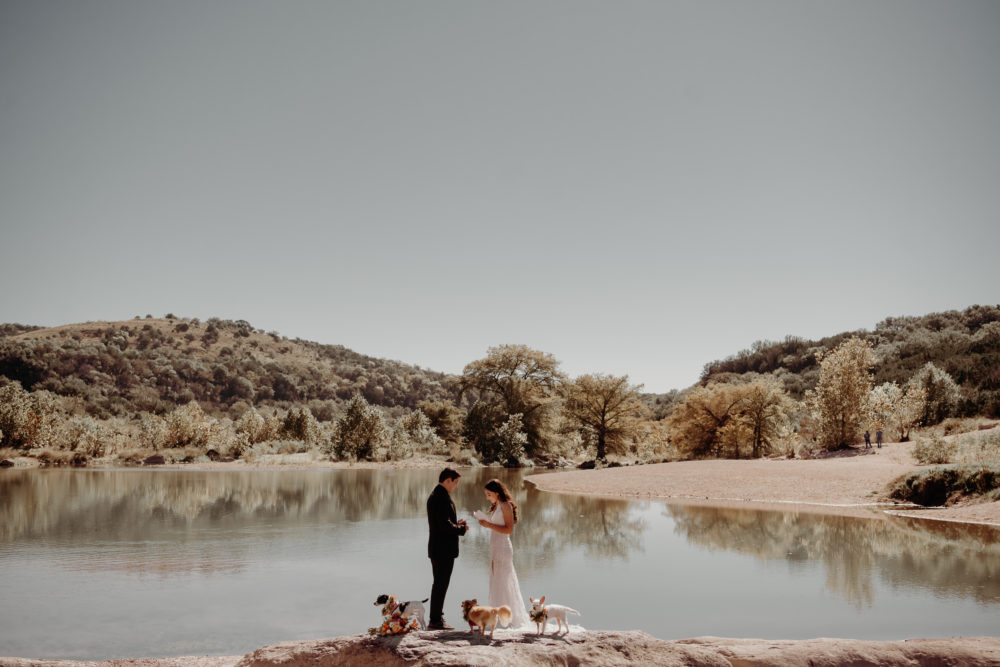 Here's another Hawaii, er, uh, I mean Texas waterfall for your ideal location to elope in Texas. Pendernales Falls State Park is a gorgeous area about an hour west of Austin. The most popular part of the park is located near the Pendernales River. The rocks are flat enough to slide on, making for some very cool shots for us to get. There are trees everywhere around the river, making everything green and lush.
This is a popular swimming hole but the area is large enough that we can shoot in spots that don't have as many people around. There are some hiking trails as well so you can get to some of the more secluded areas if you're wanting to have your ceremony here. Let's make it happen!
Oh yeah! Don't forget to check out their page at https://tpwd.texas.gov/state-parks/pedernales-falls to see if there's any camping spots available for some unique adventurous photo sessions!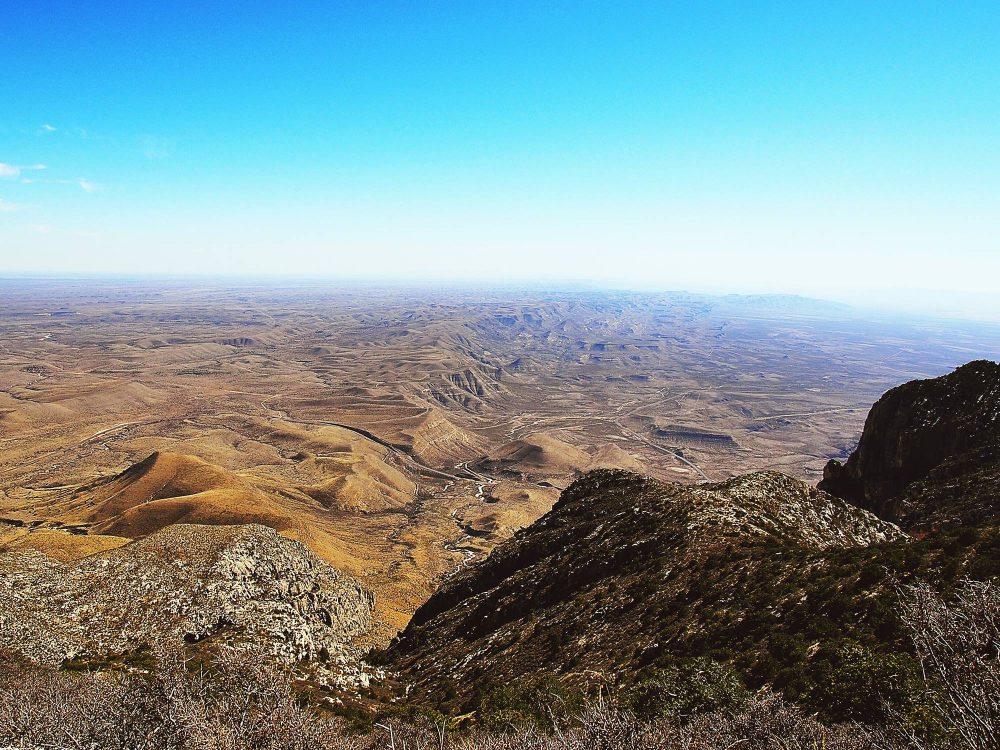 My last and most definitely not least best place to elope in Texas is near the New Mexico Border. So far, we've talked about a spot with big rocks and an oasis, a couple spots with amazing waterfalls, and a romantic walk along a river. What else best to end off with than some epic mountains?!
The Guadalupe Mountains National Park is one of the most underrated parks in the federal system. It boasts some spectacular vistas with gigantic mountainous rock formations with towering vistas in the background that are so postcard worthy that you'll want to send some to your friends to make them jealous. And chances are that we'll be all by ourselves the whole time.
You can see very little of this park without hiking so we recommend you bring your hiking boots and a will for adventure. El Capitan (no, not that one in Yosemite), sits in plain sight at a viewpoint along the main road. We can walk a little bit off the road to get some amazing shots with it in the background. Talk about a killer location. This is one of the few places that's easy to get to. Next comes the big hikes that will take your breath away…in more than one way.
The Devil's Hall is about a 3.5 mile hike and goes through some awesome terrain that I'm sure we will stop and take photos at. The end of it is a narrow canyon with white walls that is incredibly unique and stunning. It's also one of the more popular hikes so we may actually see some other people.
McKittrick trail is a great way to see some beautiful trees and colorful bushes during late fall/early winter. There's even some spots where the trees form a natural bridge over the trail, creating some pretty epic spots for photos if ya know what I mean. This trail goes on for nearly 15 miles but we could do a small section of it if you wanted a little variation.
The last couple spots are for the extreme adventursaurouses out there. Hunter peak and Guadalupe peak are both 15 miles or longer and have extreme elevation gains. If you're up for this, we could camp at the halfway point (at the top of the peak).
https://www.nps.gov/gumo/index.htm There's the link to the resources page from the National Park System so you can check out weather, road closures, or any special events going on in the park.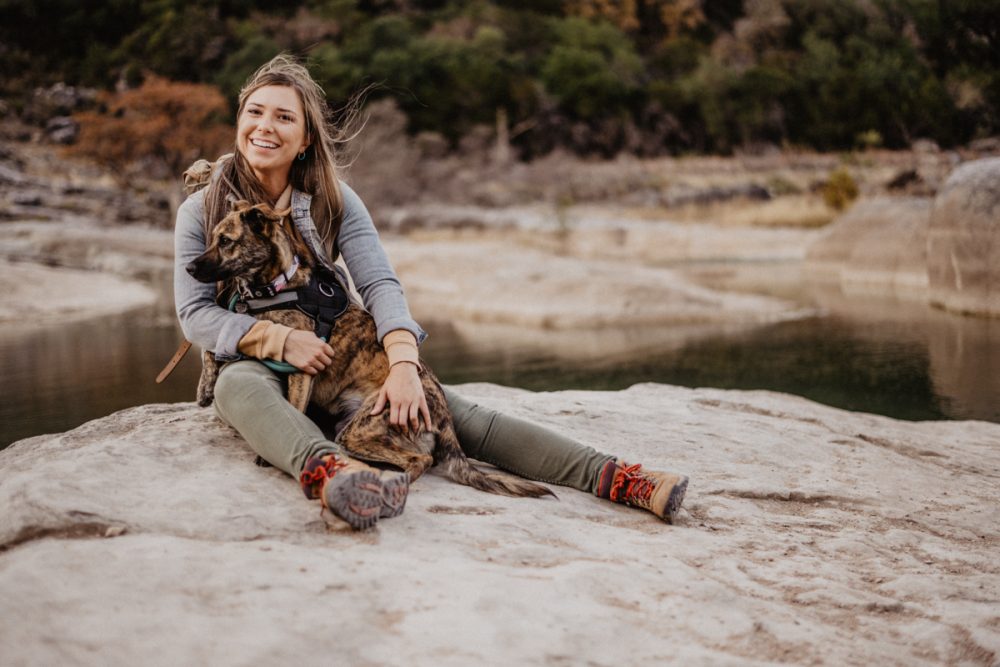 Well, we made it. That's the end…right? Not quite. We haven't talked about the most fun part. The legalities. Getting hitched in a national or state park can be a bit complicated. Marriage ceremony requirements differ from county to county as well as different permits are required in national, state, or county parks.
But the good news is, you've got a friend in me. I'll literally check into all of that with you to make sure we get this figured out for wherever you want to elope in Texas. My goal is to make your day as stress free as possible so you don't have to worry. Let's make it happen!
Now we're officially to the end. Don't forget that I have sooooo many more places for you to elope in Texas so you can get that personalized experience that you long for. Contact me now and we'll get this started!!!
Thank you so much for reading so much about the best places to elope in Texas. I have a lot more informational posts you can check out by going here. https://fyrelitephotography.com/blog.