Welcome to the Ever Exclusive,
Creative Project Page
Why hello there!!! 
Am I stoked to see you here. I have in store on this page exclusive information and mood boards of some wildly fun projects that I am either working on currently or dreaming up, but as with most photograph sessions, I need awesome peeps like you to be the star in them.
There are two sections on this page.  One is made up of creative shoot ideas, basically things that I think would be absolutely killer to photograph and have dreamed up, and waiting for the perfect couple to come and jump on board. 
The second section is current projects coming up, whether that be for marketing or for branding work for myself or other businesses.  Typically these shoots I am looking for a rather specific idea or vibe, but please if it sounds like your jam, let me know because you just might be the perfect fit 🙂
If you don't already know me, my name is Laura 🙂 I predominately do wedding and elopement photography, although also do some branding and marketing work as well as other portraits.  Although I adore all that I do and my amazing couples, sometimes I like to think out of the box and inspire others to capture pictures of some epic memories– whether that is something you love to do or have always wanted to do. 
These creative shoots are projects that I am either being hired on to do or am hoping to put together for a couple, so that not only can we show other people how stinking rad photos can really be, but also get you some crazy cool memories in the process.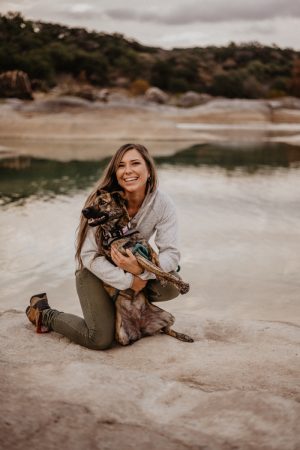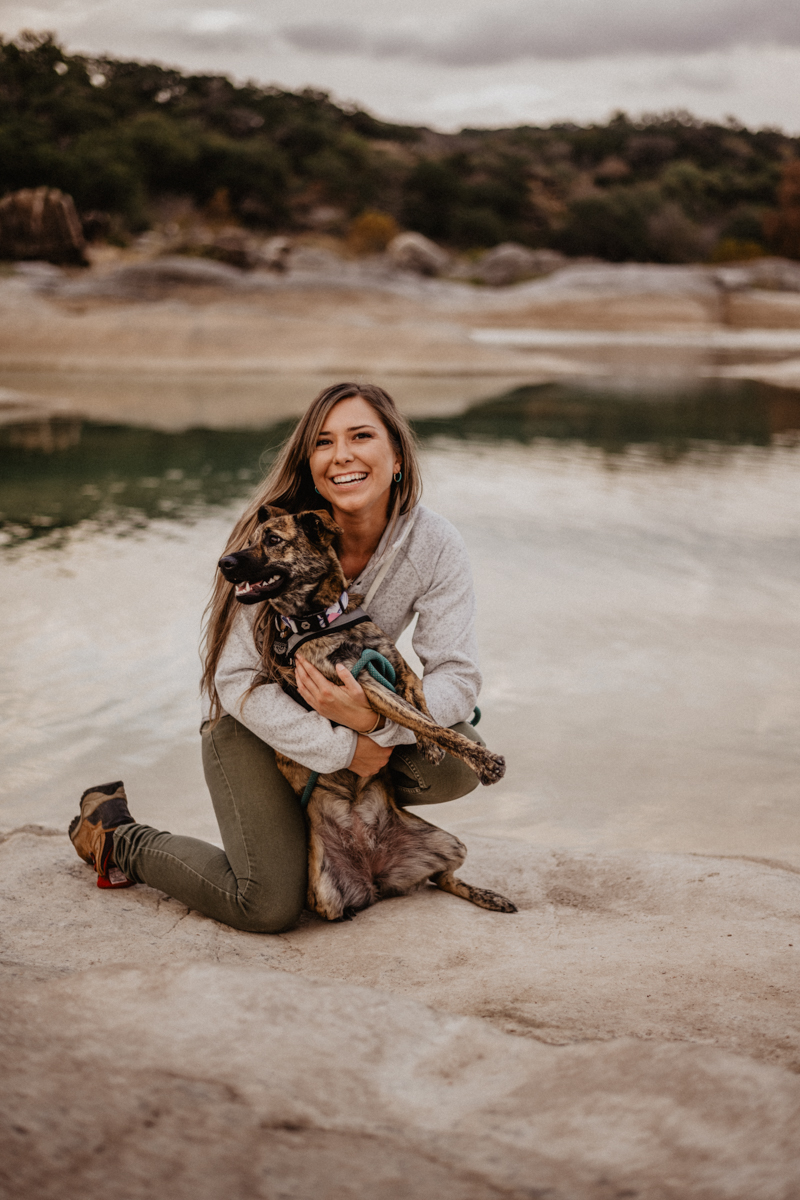 Have another baller idea?
Awesome, message me directly here and we can talk about how to make it happen.
Now the reason that this page is so exclusive, is that you, my dear friend, are privy to a killer deal.  My trade off for allowing me to let my creative mind go wild and try new things (aka your my guinea pigs) I waive a typical session fee.  Which is saving you something between $475 and $1900 depending on the timeframe. That being said, some of these sessions do have a cost associated as outlined with each one, as well as at the end if you want to purchase any photos from the session, you will receive a crazy killer gallery with web size photos, that you are welcome to choose to purchase high resolution downloads or prints from. The mood boards below are just ideas to get your heart soaring for some fun memories with your loved one and some stunning pictures.
Now for the fun part, the ideas 🙂 
Camping and S'mores Couple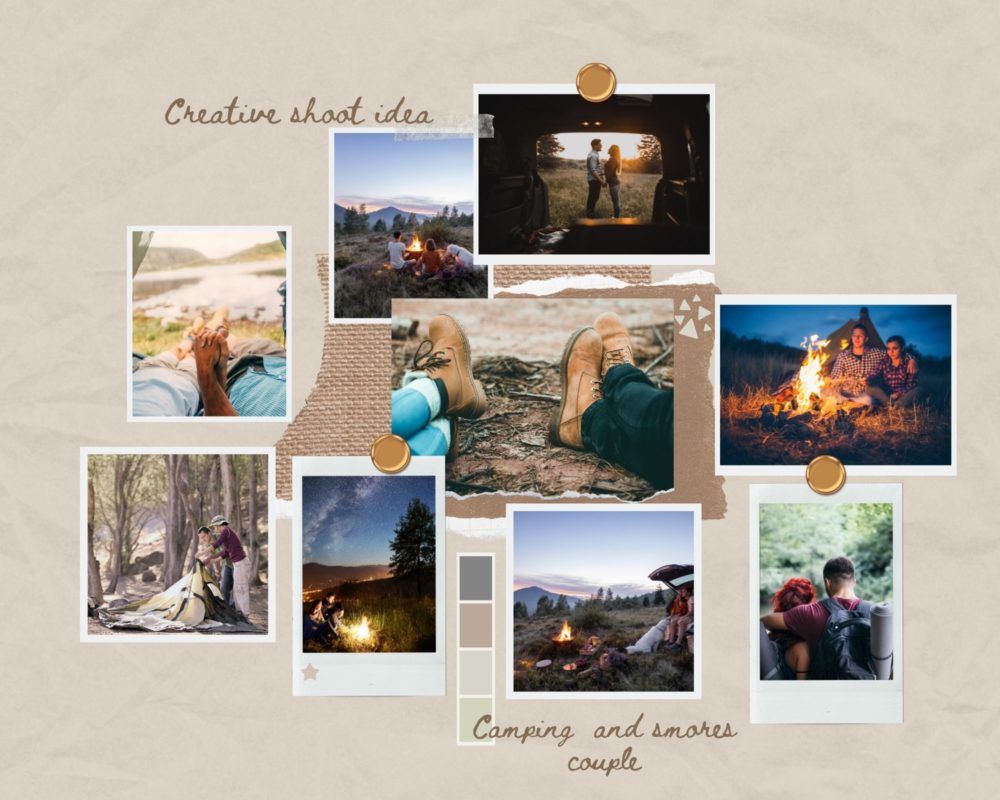 For my fellow adventurers and s'more aficionados: camping and s'mores.  Dreaming up something like, setting up camp, a little of camp life ( isn't camp coffee some how elite to all other coffee) and of course some time by the campfire. Opting for this means you probably have all your own camp gear, and know how to start a fire.  My favorite camp spot around Austin is Ink's Lake Park, which does mean we would need to snag a camp reservation as well as passes into the park. 🙂
Airstream and Coffee Couple
For those adventurers who would rather not deal with a tent and buggies. There are some cute as all get out airstreams on airbnb for a more so "glamping experience". Which could be a nice get away for the two of you, and me popping in in the am for some cutie and cozy, chilling in the morning vibes. 
Drive In Movie Date Couple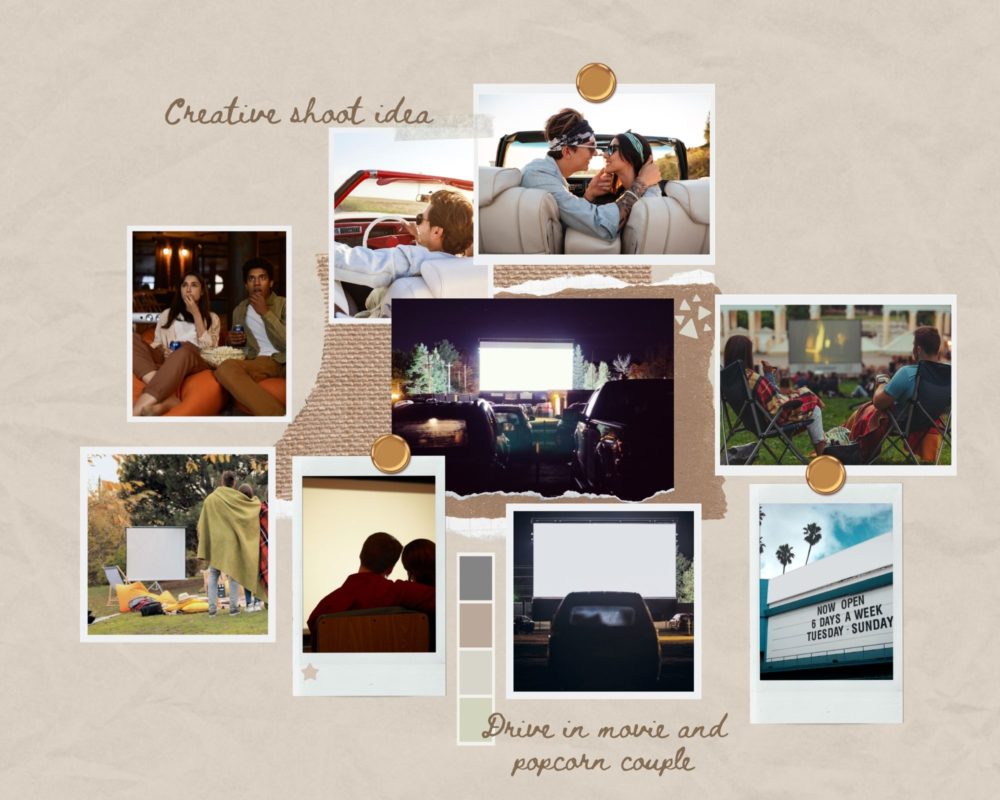 Old school, but forever a favorite.  Movie night, but a little more dolled up.  Would need to purchase the tickets to get everyone in, but otherwise pretty low key for the couple that wants cute photos while also just catching a good flick.  Feel free to rent a cool vintage car to add those Grease movie vibes. 
Float on the River Couple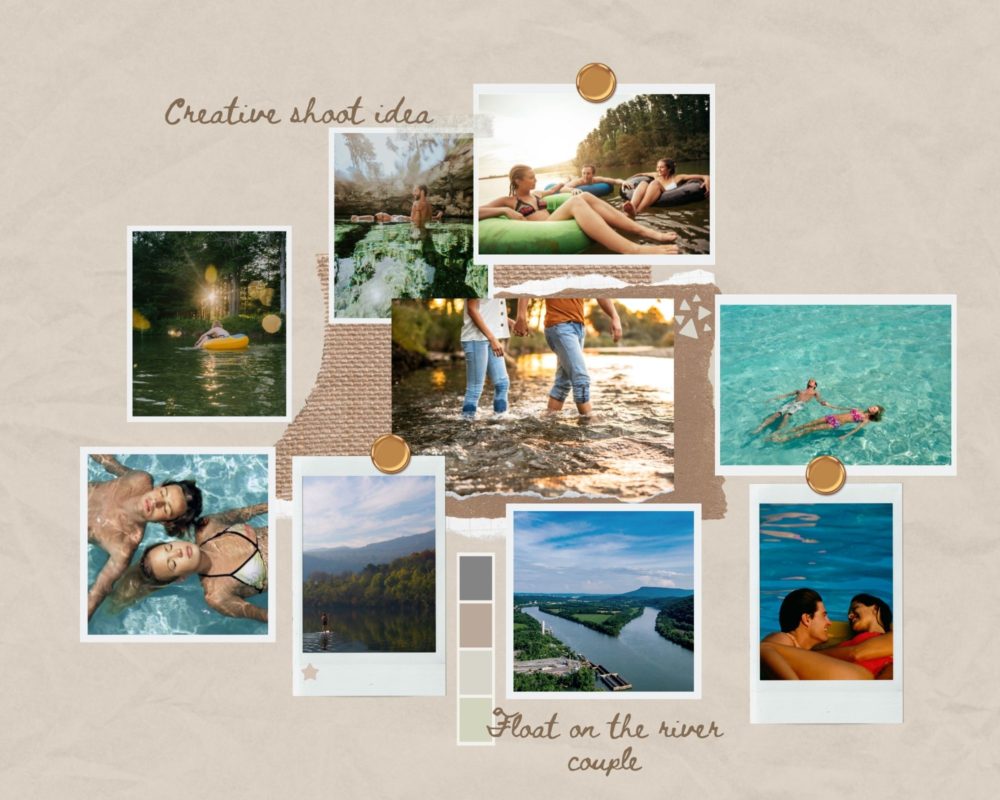 It's no question that it has been unbelievably hot, and most of my sessions we are usually trying to beat the heat so what better way than in the water.  For my sweet water lovin couples, an excursion into some wonderfully cool and beautiful water  ( thinking san marcos river for sure unless you know of some cool spots i need to learn about ).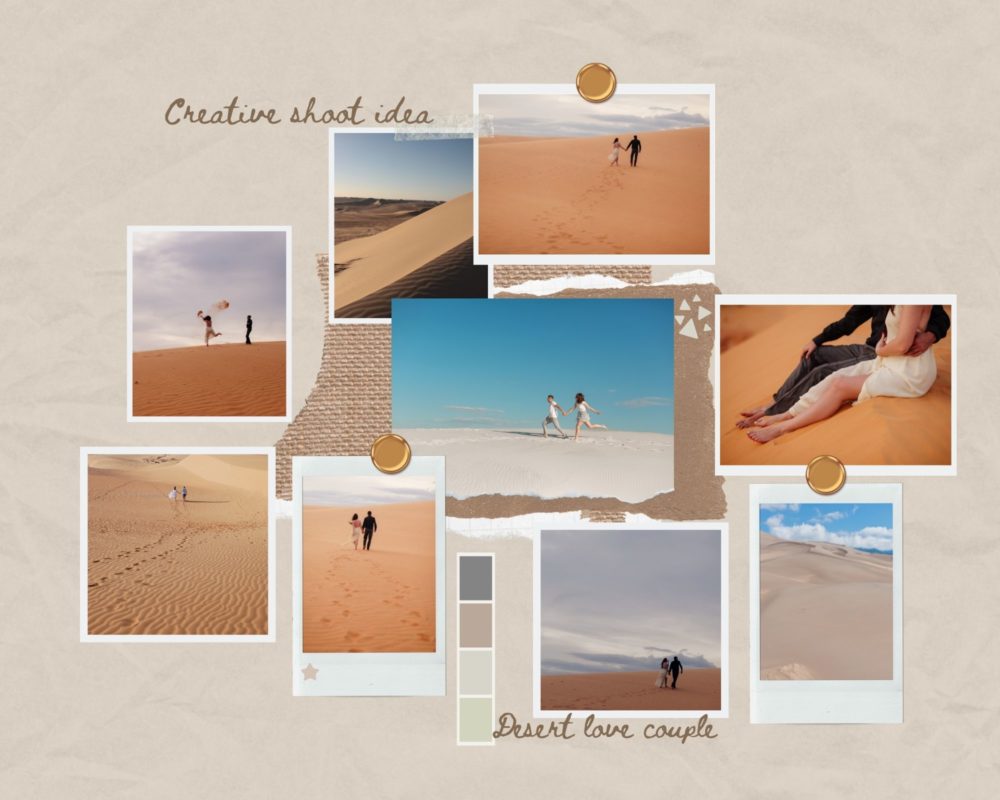 This is one of my more elaborate creative sessions as it will have more of a cost than any others, mostly because it includes some travel. If you're not up for white sands national park there is the Monahans Sandhills State Park. Still a good trek, but also when are you and your love going to get to tromp around an amazing scape of sand like you are living your best life in the Sahara like some epic beasts.  
travel costs for Monahans is $475
travel costs for White Sands National Park is $750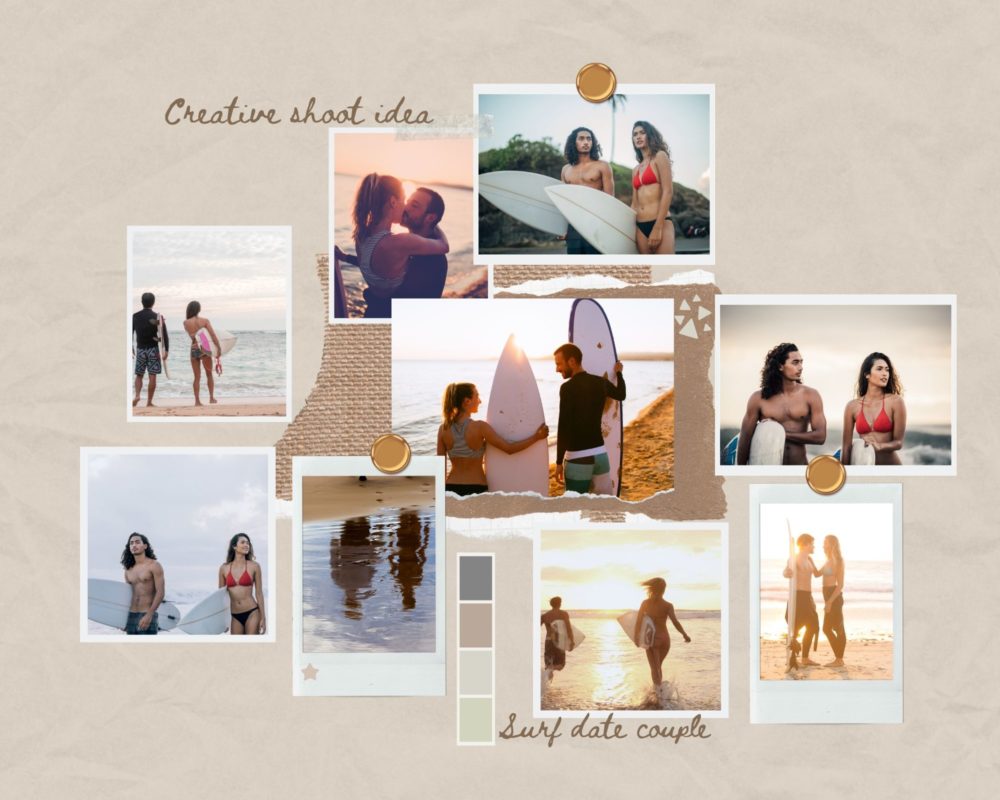 I'm the epitome of a surfer girl want to be.  I cant swim at all, but I do love the vibe.  So hopefully you can swim way better than I can, and even having surfboards of your own ( granted they can be rented).  This would take us probably on over Galveston area to get that beach feel, and hopefully catch some waves.
Galveston travel fee – $475
County Fair/ Amusement Park Couple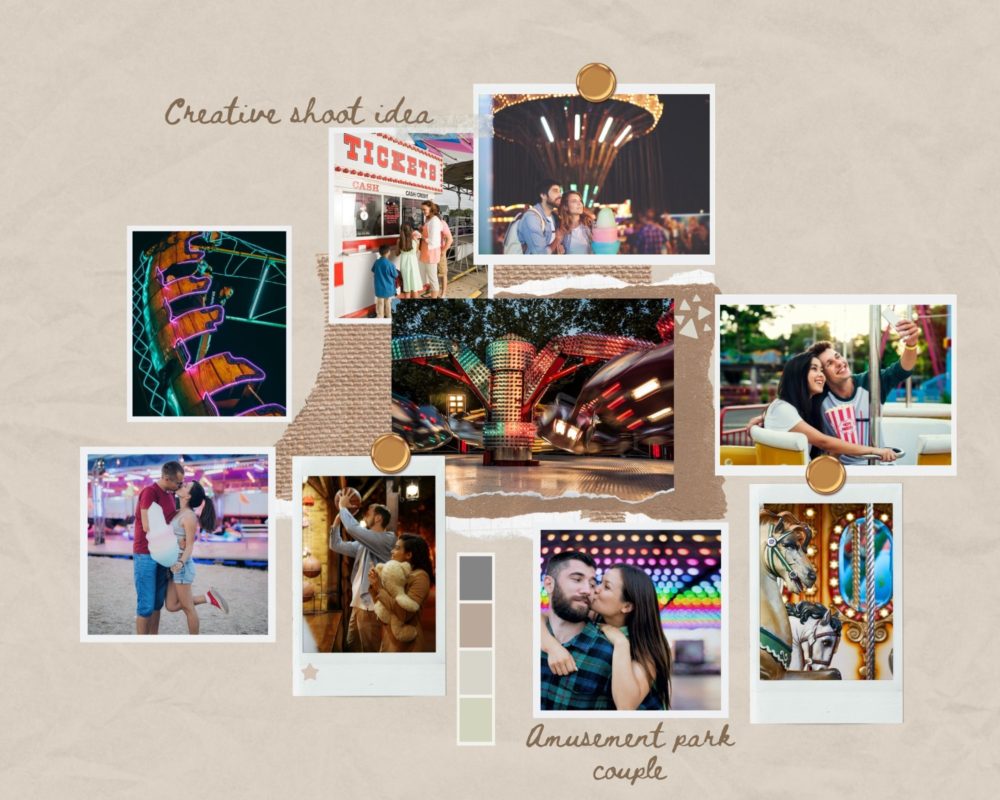 Always one of the cutest nights, because not only is there games, and rides, and corn dogs ( yesssssss) but it has some great light going on.  Now this one has probably more of a surprise expense, because going to the fair isnt that spendy, but doing each thing for 3 peeps can add up.  So be aware, but also down for some epic fun.
Maybe theres that really annoying room that you still haven't painted and you have talked about it for a wile now.  Or you want to plant a new raised bed in your yard for a new patch of plants. It may sound odd, but sometimes these things are the freaking cutest. I gave the example of painting just because it can be fun, and colorful 🙂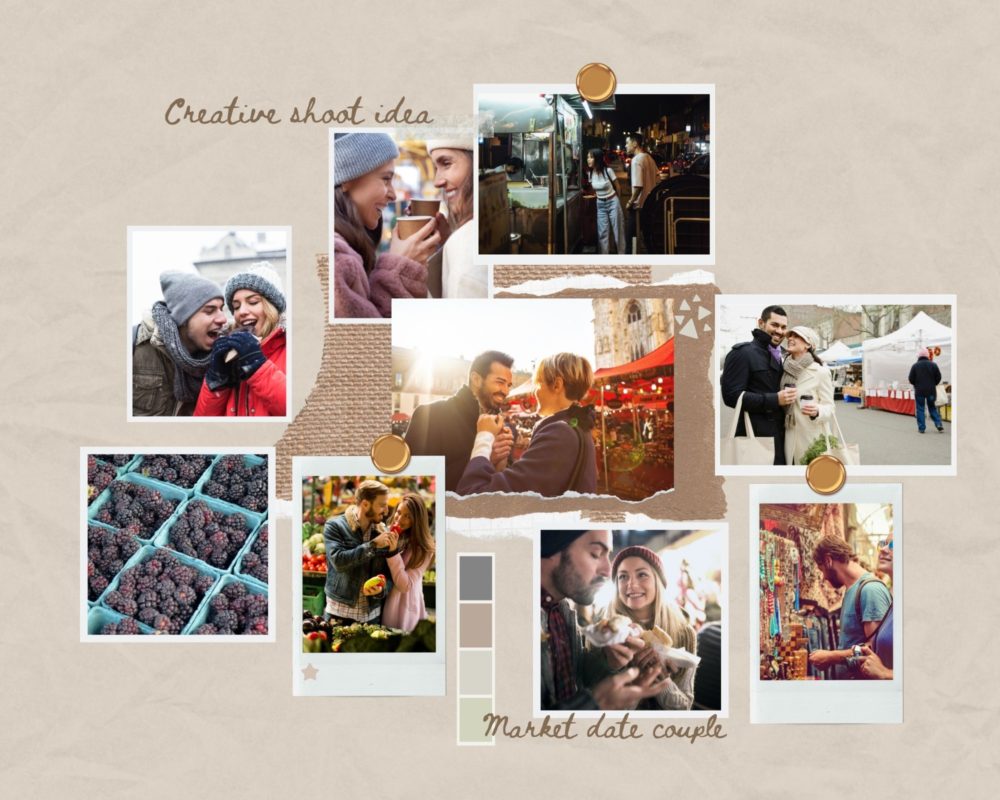 I'm a sucker for a farmers market, although I've heard rumors of an awesome historic market square in san antonio that would be awesome for pops of color.  This is a more simple idea but really shows that sometimes its the simple day to day things that we do together that is so special 🙂
Motorcycle Day Trip Couple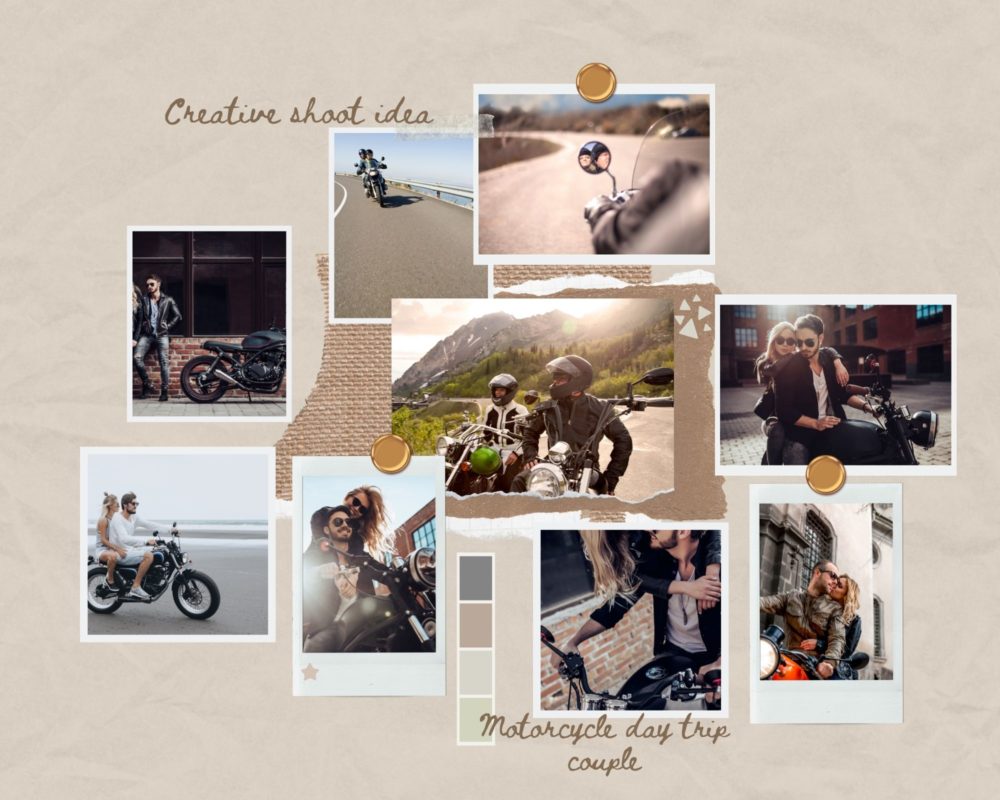 Full disclosure, i don't have a bike.  So that, my friends, is up to you.  But I imagine a cute, very cinematic approach, ( basically, not cheesy ) which would super fun, a little bad ass, and very beautiful.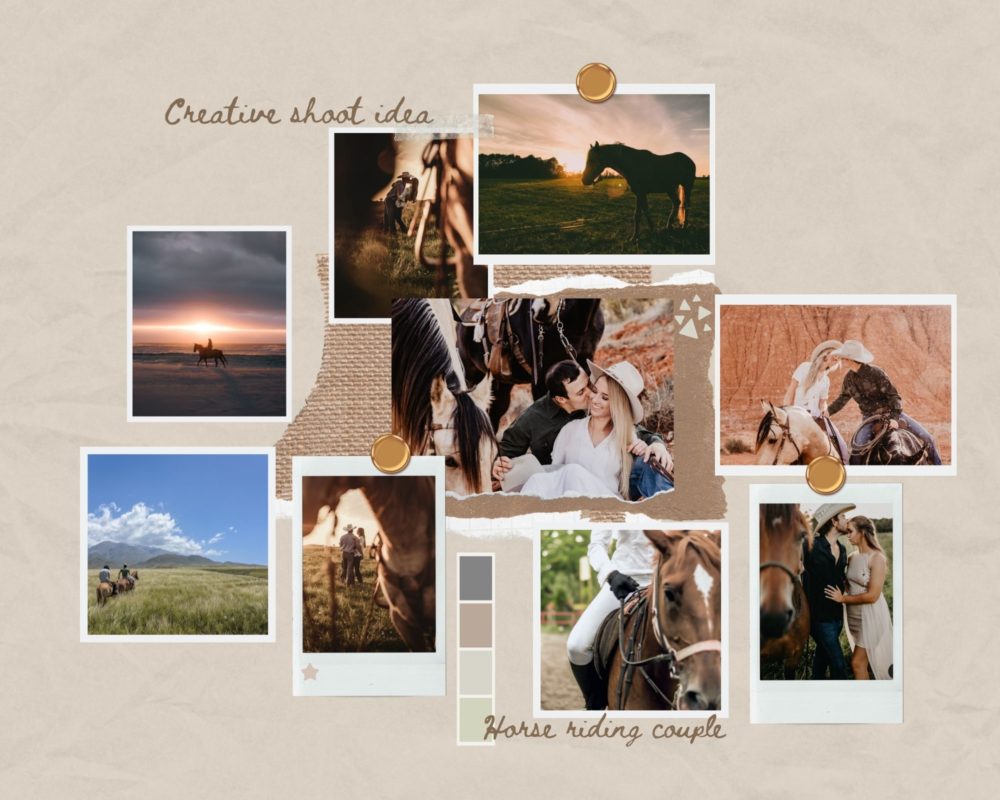 I would love to do something with horses and a couple on a beach. But it can always be a field that you go.  Bonus points is that I have ridden horses most of my life, so I can get some shots that others cannot. Some of these photos are mine, but I always want to do more, and in different ways because there is such emotion and art that they can bring. So let's grab some horses and go for a ride.
Look like your Jam? Let's get crackin.
Now with styled shoots things are a little different.  Usually these are to either the benefit of a wedding vendor, or a brand. Typically the shoot calls for a specific vibe, which usually is not actually chosen by myself. But my heart loves to utilize these shoots to do vow renewals or actual weddings ( I am ordained so I can actually marry you there on the spot legally 🙂 ), 
So if one of these makes your heart flutter, please message me, because in my opinion, that is what really makes the photographs.  it's you boo. 
Also please note, that although these mood boards show bride and groom outfits, it is not limited to bride and groom combo only. Those are purely there to note the direction of the wardrobe for either person.  All are welcome in my house 🙂
And now I present, 
THESE WILD BEAUTIES.
Destination Pool Party Elopement
Yes thats right.  Ever wish you could for go the stuffy wedding vibes and just throw a literal pool party.  That's what we are doing. In the most epic, editorial way. Complete with high end beach wear, floaties, full elegant tropical vibes, and a dole whip desert instead of cake. Basically the best way to welcome in the start of your chapter together. It will be stunning. And a hell of a good time.
Moroccan Dream Destination Wedding
although I cannot seem to ever spell it right the first time, this styled shoot will be an amazing Moroccan inspired wedding shoot.  Full of color, yet super bohemian with all the beautiful flair of morocco permeating each element of this shoot.  It will feel like an urban take as we are looking to have it at Ice Plant building, it will be down right gorgeous. 
Romantic Italian Elopement
Although it looks overall simple in comparison to the details of the others, this one is to radiate pure elegance.  There is something so effortlessly refined about Italy and Italian style, it kills me. And also I dream of Italy on the daily, so this is all that italian flaire. Simple colors, chic and stunning. With cannoli of course. 
Folk Singer/ Songwriter Vibes
A little rock n roll, folk, western, but modern.  It's kind of all the funk in one go.  Not your typical boho nor rock star, the goal of this is to be whimsy yet cool. 
Want to model or be a featured vendor?
shoot me a message and we can get started!