10 questions about adventure elopements answered
As adventure elopements are becoming more popular more and more people seem …. confused … about them. And I TOTALLY get that.
The definition of what it means to "elope" has shifted considerably over the last few years. Eloping used to mean running off at the last minute to get married at the courthouse or by Elvis in Vegas and while some people still do this, the majority of elopements are anything but spur of the moment.
They're typically planned well in advance, super intentional, and so much more of an experience than just signing papers at the courthouse.
This is especially true of adventure eloping! These things are rarely thrown together at the last minute – they're often highly planned (usually by the photographer) to maximize the scenery, light for photos, and most importantly, the experience of the couple!
So here you go! Answers to the 10 questions I get most commonly asked about elopements!
1. WHAT IS eloping ANYWAY?
If you're planning in advance it is an elopement? If you're bringing guests is it an elopement? If you're hiring vendors is it still eloping? … I hear some version of this ALL THE TIME and my answer is always … "Does it really matter?".
In my mind elopements are really just super, super intimate weddings – sometimes with no guests at all. I firmly believe that you can call it whatever you want – if it FEELS like eloping to you, go ahead and call it that. Who cares what the technical label is?
I mean technically the dictionary says it is  to  "run away secretly in order to get married, especially without parental consent" but the bottom line is you can do what you want and make your day how you want it.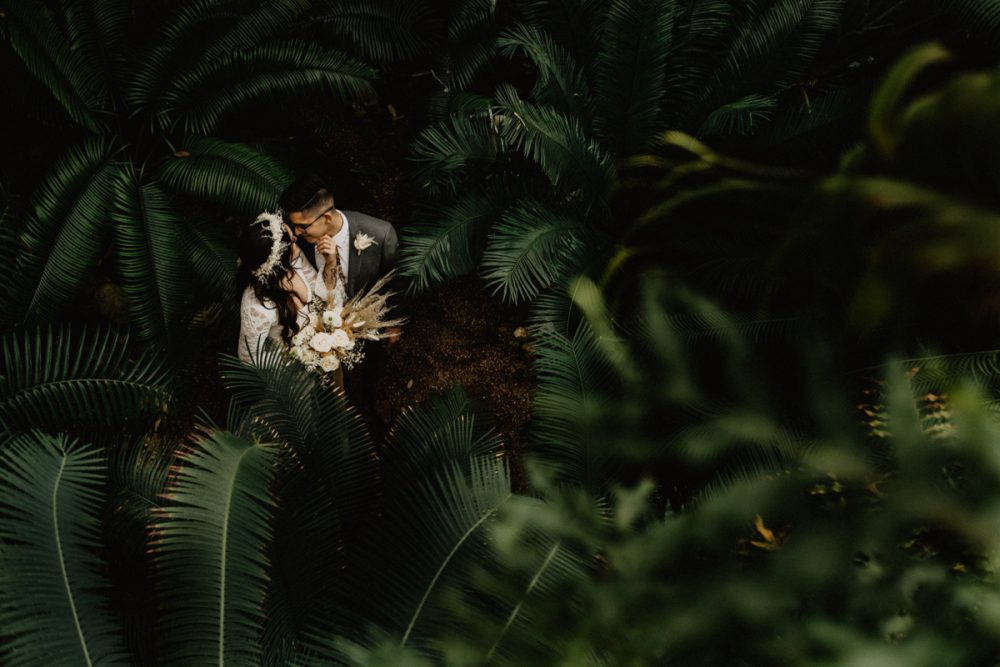 how far in advance do you start planning an elopement
That varies wildly from couple to couple. I've booked elopements more than a year out and less than a week out. Typically most of my couples have NO idea what they want to do or where they want to go for their adventure eloping and we spend a ton of time (more on that later) crafting their perfect day. The more time we have to plan the better but that's not to say that these things can't be done at the last minute. Most couples hire me (which usually starts the planning process) 6-8 months out.
how do you hike with a wedding dress
I get asked this one by most of my brides and it is a SUPER valid question. How people handle this generally varies depending on how long the hike is and how comfortable the dress is to hike in.
 For my couples I'd say its a 50/50 split between hiking IN their dress or carrying it, typically on a pack, and changing into it when we get to their ceremony location. I can't tell you how many miles I have hiked with dresses and bouquets attached to my backpack!
do we need an officiant/ witnesses?
The answer is "it depends!". What you need to do to get married varies from state to state. In Colorado, where I live and shoot a ton, you don't need witnesses or an officiant of any kind. We are one of the few states where you can self-solemnize which makes things super easy on the planning front.
 All you have to do is go to the county office, pick up your marriage license, sign it somewhere, and turn it back in and you're married! Other states have different requirements so if you are eloping, its always best to check with where you are going!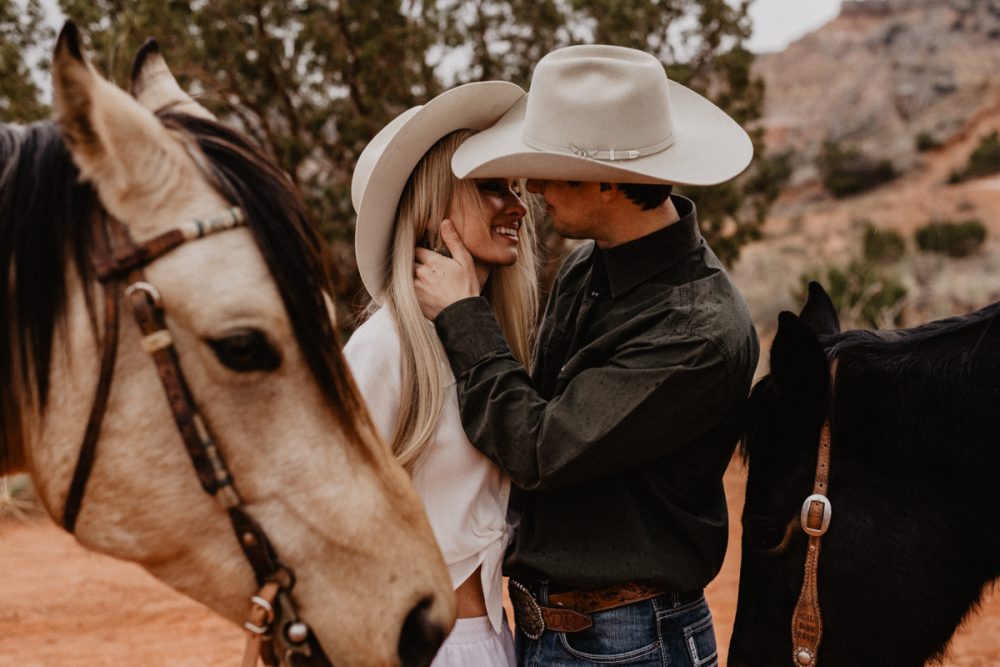 what about eloping in a foreign country?
The advice I give to any couple planning on eloping internationally is to do all the paperwork at home first and then do the ceremony at your destination. I believe that you're married when you say your vows, NOT when the paperwork is completed. Doing this makes life infinitely easier when it come to the actual day you get married.
i want to elope, but why is it typically a full day still? what if we don't hike?
Oh man, there are SO many things you can do! From mini-road trips through beautiful places to train rides and hot air balloons to dog sled rides to brewery visits and epic picnics the list of things you can do is endless! 
Want to get out to somewhere truly wild but don't want to hike? Rent a Jeep or ATV and let it do the work for you. Take the Durango-Silverton Railroad out to Chicago Basin and get married surrounded by 14ers and mountain goats. 
The possibilities for adventure are endless – even if you'd rather not break a sweat. When it comes down to it, because there is so much we can do, the most important thing when eloping is to be stress free and not rushed!
what is with the expense?
There is a common misconception that elopements are less work because there are less people but in my experience this couldn't be farther from the truth. Back when I shot larger weddings it was usually a "show up and shoot" situation – I wasn't involved in much of the planning and my work really didn't start until I got to the wedding. With elopements it's a TOTALLY different ballgame.
 A good elopement photographer will spend literally HOURS helping you plan your day down to the last detail. We spend tons of time scouting locations, coming up with new ideas, customizing experiences, recommending likeminded vendors, securing permits, and basically wearing a hundred different hats – and that's before we even show up to shoot.
 Elopement photography is a super specialized niche that involves way more behind the scenes work than people outside the eloping world realize. It is a TON of work (but totally worth it!).
how does hair and makeup work?
CAN WE I STILL GET A DRESS/HAIR AND MAKEUP DONE/ETC. IF I'M ELOPING? WILL A HAIR AND MAKEUP PERSON HIKE WITH ME INTO THE WILDERNESS OR COME TO MY AIRBNB SUPER EARLY FOR A SUNRISE ELOPEMENT?
YES TO ALL!!! Almost all of my brides wear wedding dresses (or something similar – they're not always white!) and about half get professional hair and makeup done. Just because you are going to have no guests at your wedding doesn't mean its not a big deal!
will my family be super mad if i am eloping?
Honestly, I can't answer that. I don't know your family! What I DO know is that most of my couples' families know what they are doing when they go on their trip and most seem to be supportive. If you think your family IS going to be super pissed (and please believe I don't want to piss off any families!) there is always the option to bring them along.
 A lot of couples are choosing to have intimate weddings so their families can be there when they say their vows and to celebrate with later. A lot of the time when I work with couples who are doing this we'll plan several hours at sunset to sneak away for a while, go for a hike, give them some time to really breathe and soak in the moment, and take epic elopement-style photos. In a lot of ways its the best of both worlds.
how do i start planning an elopement?
I highly recommend reaching out to a photographer who specializes in elopements and whose work you love (even if that's not me!) and having them talk you through the process. 
We all do things a little different but a good photographer with lots of elopement experience should be able to answer all of your questions and help you envision what your day could be like. 
My job is about SO much more than taking photos and I definitely recommend bringing a pro in EARLY in the eloping process to help the planning go much more smoothly.
Thank you so much for taking the time to read all the way down to here!  If this post helped you, make sure to check out some other helpful posts I have in my blog here.